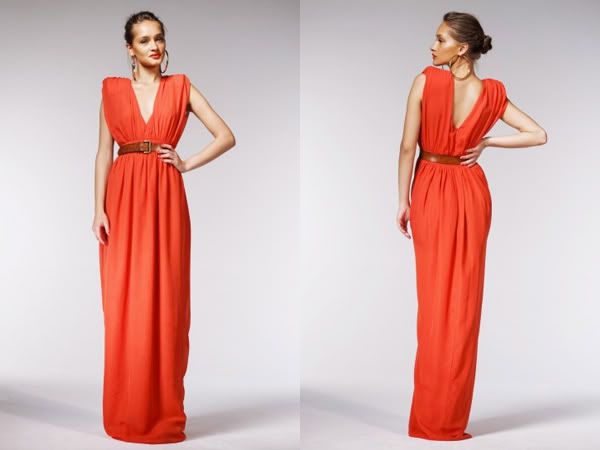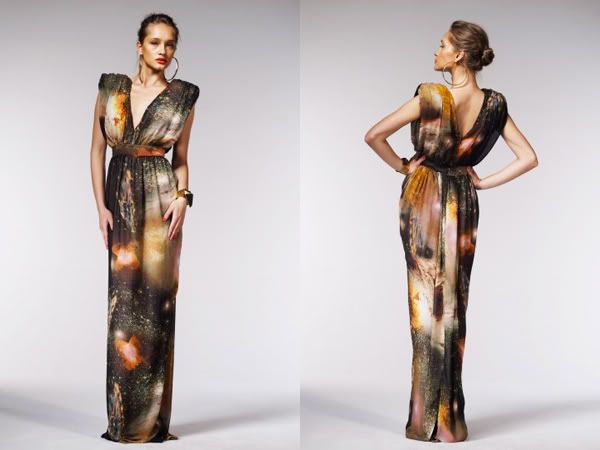 first heard of aqua on asos a few years back and i didn't really like their collection. very structured and futuristic with loads of cut-out panels, just a bit too overworn and chavvy for my liking (HATE cut-out dresses and those dresses with see through black panels over your boobs... bork). ANYWAY, i think it was down to the way asos branded them, they used the commercial (boring) models and not the edgy fashion models (i've noticed i'm instantly drawn to clothes that are modelled on the models i like). here is an example of how asos model the fleetwood maxi. doesn't compare to the images above.
so i then came to find aqua's own store/site a few months back and their new collection is beautiful. they portray their own brand SO much better. models are perfect, website's really cute and the dresses are amazing.
SO we've been nominated for young entrepreneur of the year and best creative business at this year's win awards and i want to wear aqua! i've got two weeks to find a dress and have kind of shortlisted it to these three. the invite is black tie. let me know your fave, i need help!